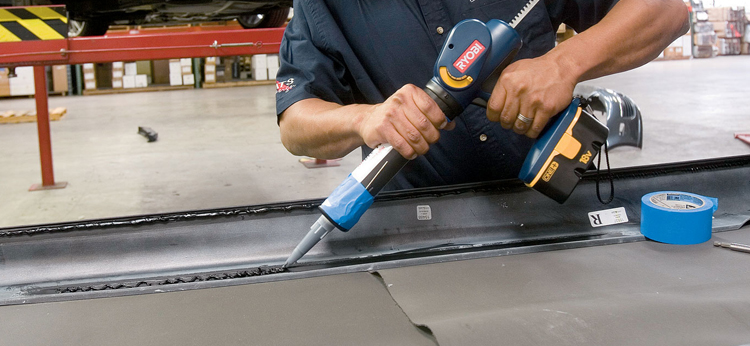 We offer high-quality and technically progressive adhesives and sealants that meet your stringent requirements. We provide polyurethane solutions for market specific applications including sealing, roofing, tiling, aerospace laminating, flexible packaging, upholstery, flooring and automotive production.
Our adhesive is designed for easy trowel-on application over concrete or wood substrates to install materials such as engineered wood flooring, solid hardwood planks, and parquet flooring. Our adhesive has superior non-slump capability, is moisture-resistant and provides the installer with the option of using the "wet lay" or "flash" method of installation. This gives it excellent shrink resistance and allows it to provide consistent contact between the wood flooring and the substrate, during and after installation. These are durable and are widely applicable in automobiles
Products in our range making use of polyurethane chemistries demonstrate high levels of flexibility, as well as good resistance to UV, adverse weather conditions and cracking. The elastomeric quality of our PU sealants provides long-lasting seals for roofing jobs that won't shrink or become brittle with prolonged exposure to weather extremes or ultraviolet rays. These are extensively applicable in construction industries and concrete pavements.